Vintage Suitcase → Modern Boombox
The perfect speaker to bring you closer to the music and art you love. Our speakers are meant for a more tangible music experience akin to listening to vinyl records and holding album artwork in your hands.

Capable of streaming music over bluetooth for up to 15hours on a single charge.
You may also plug in to your record player for use at home.
Long Lasting Battery
Take your hificase everywhere!
Lithium Ion battery inside will playback for up to 15hours before needing a charge.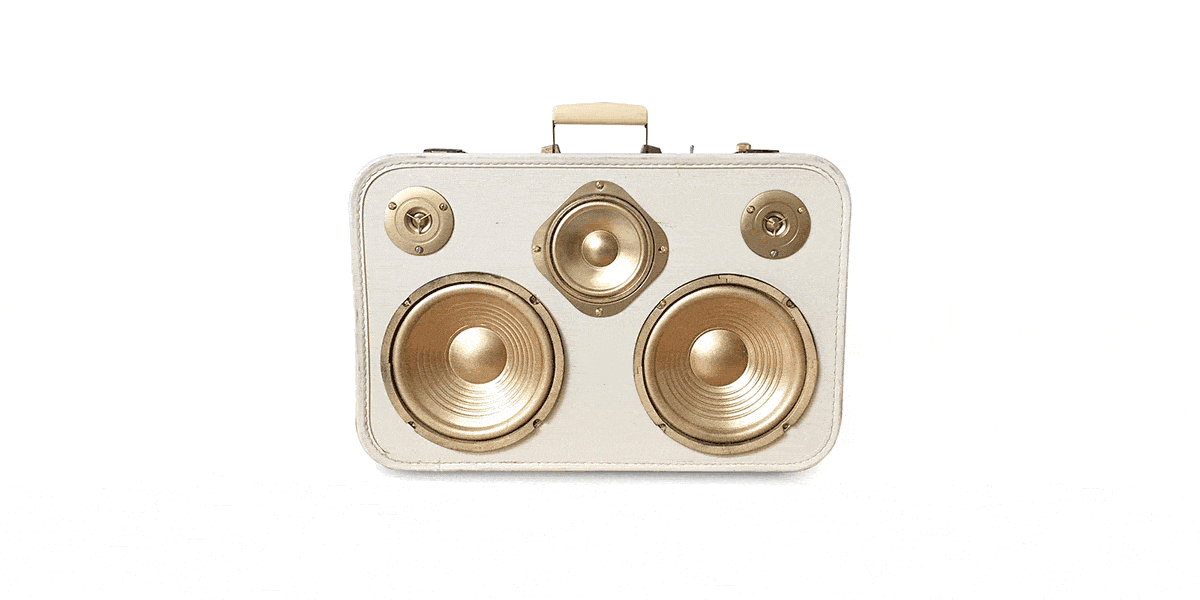 Shop by Size
Looking for the perfect bluetooth speaker to suit your needs? We have a wide range of style organized by size and price. Perfect for any home.
Out in the Wild
Follow us on instagram @hificase