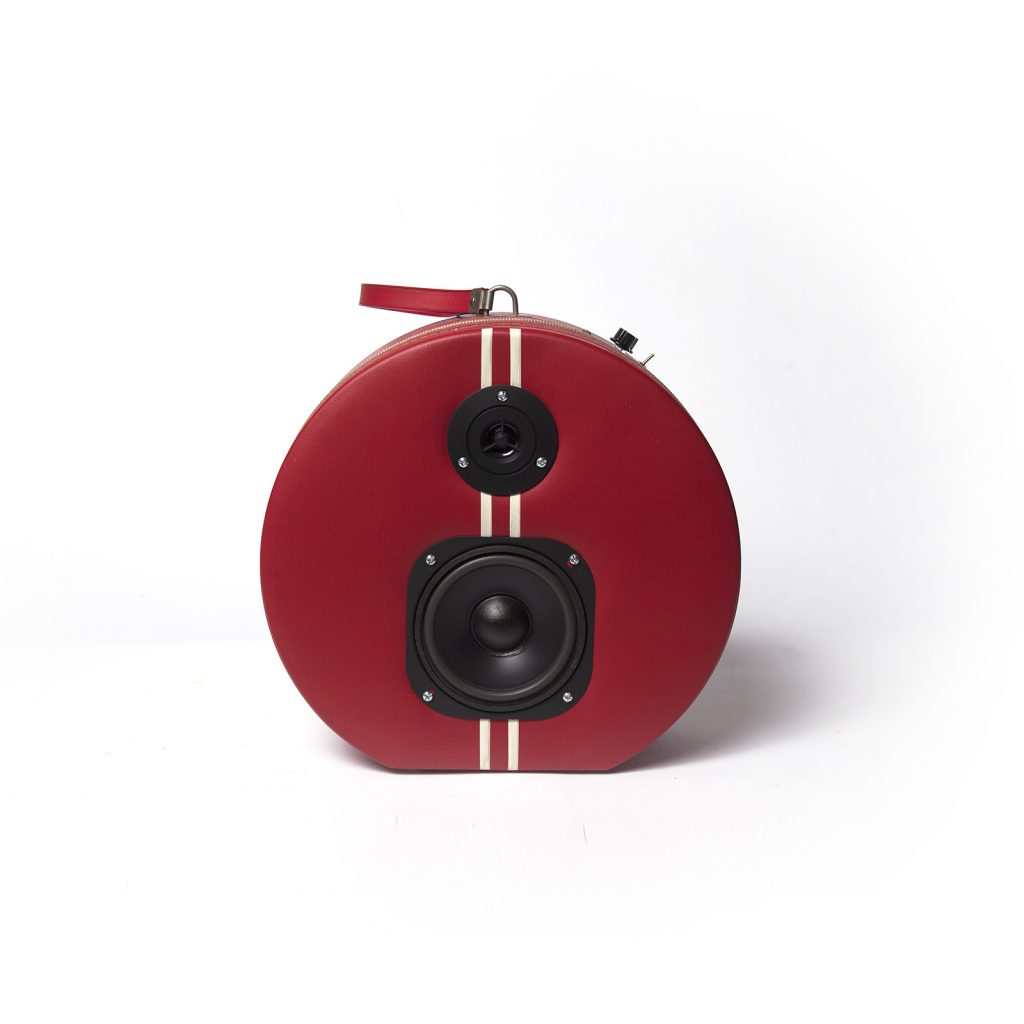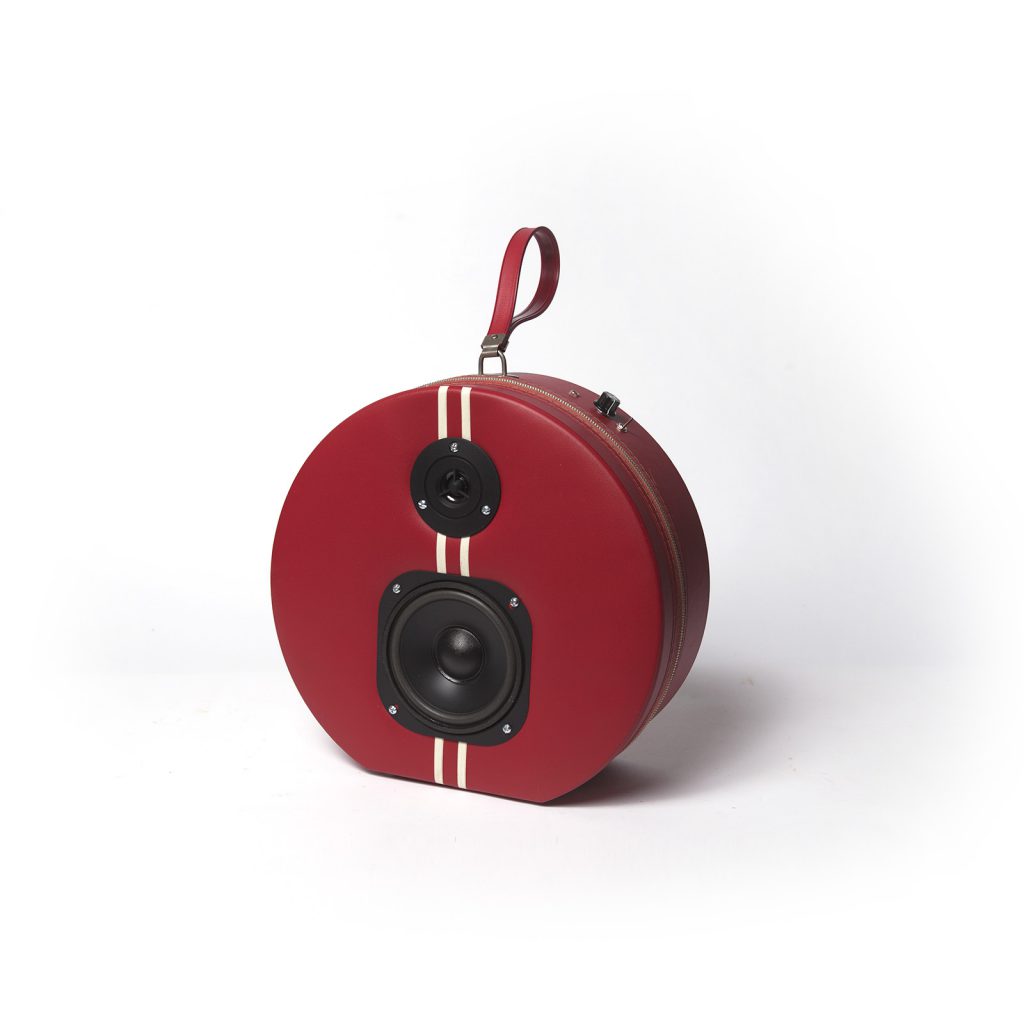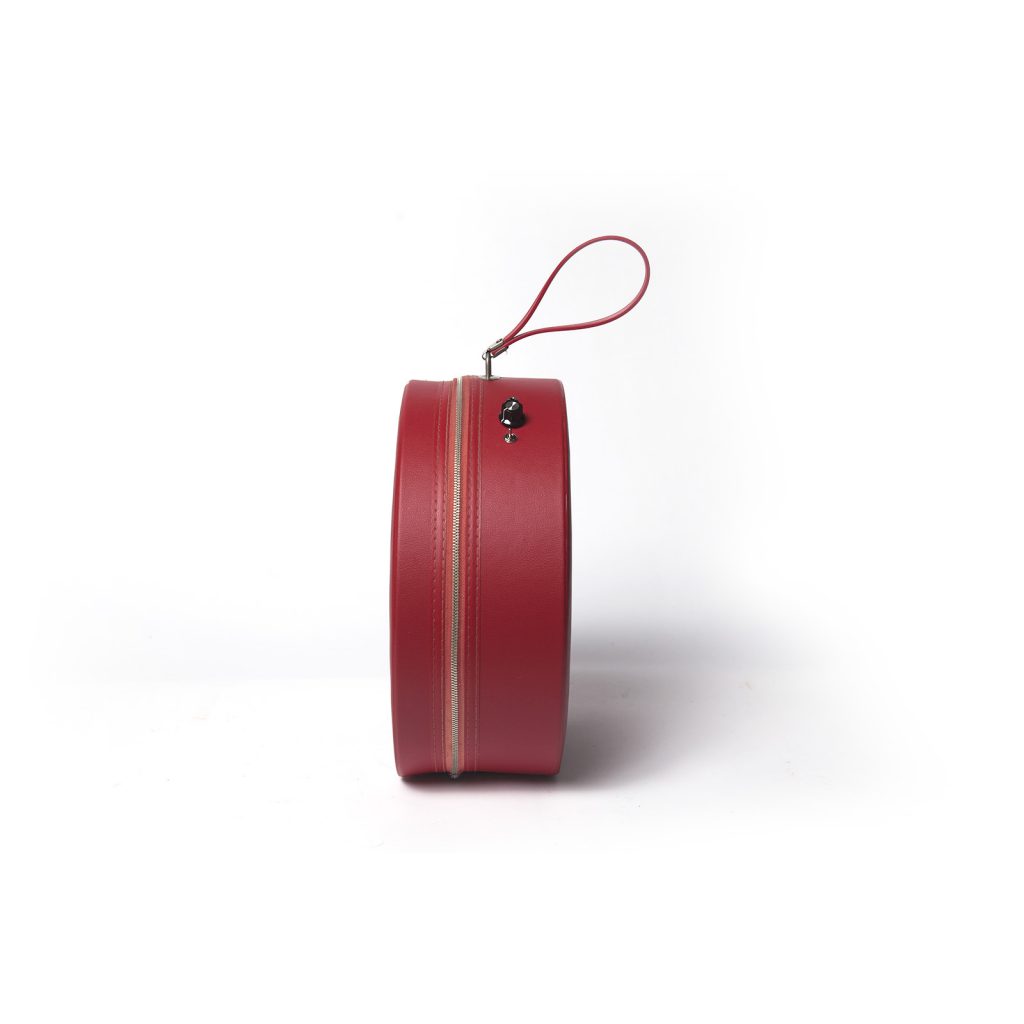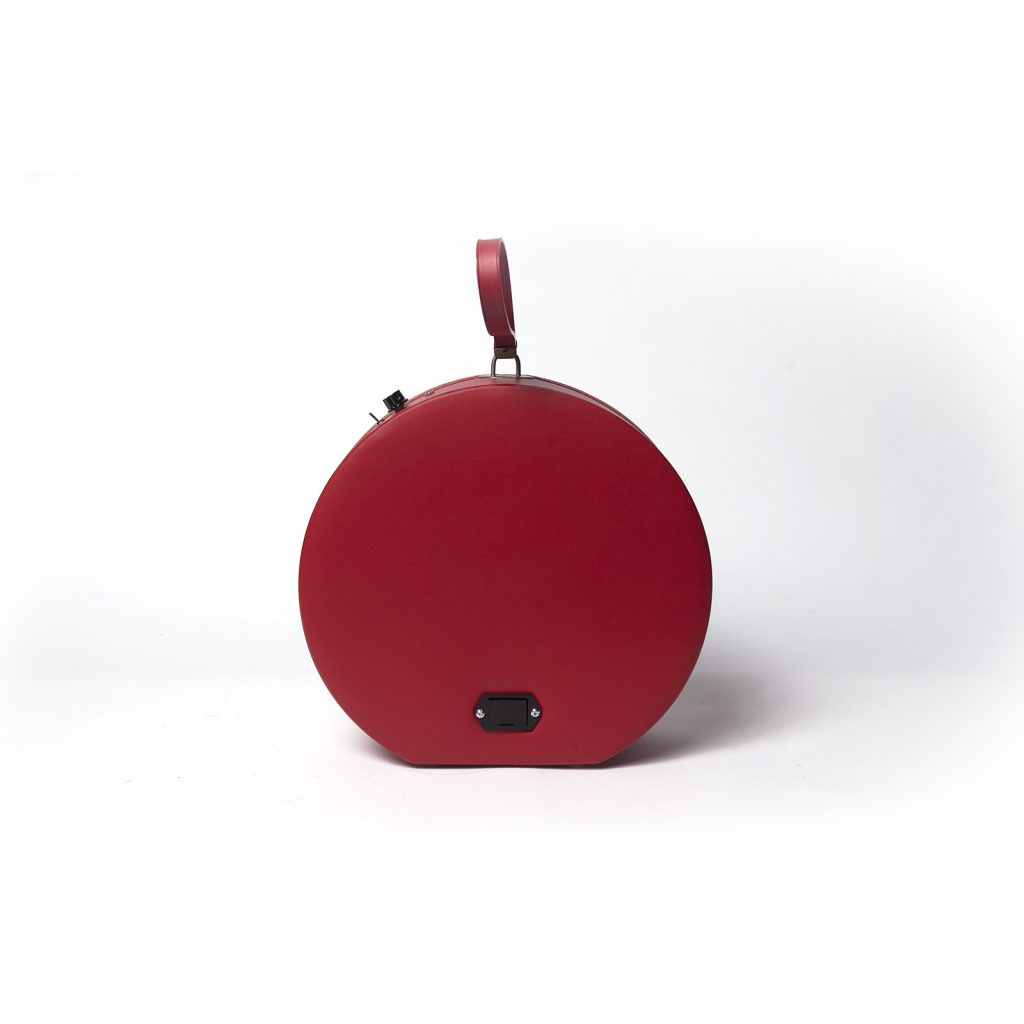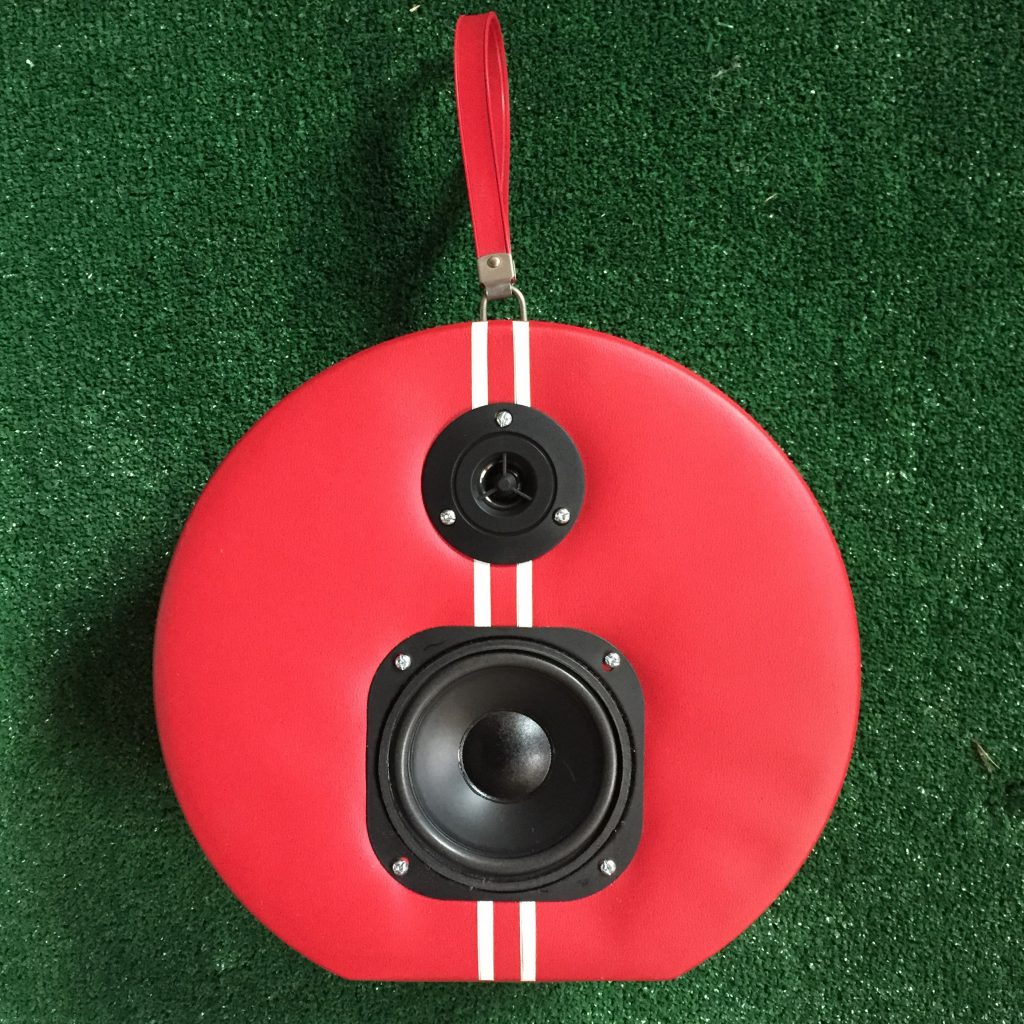 Boxcar Racer
Super sweet red and double white striped hatbox speaker inspired by the Speed Racer comic and super pop punk side project of Tom Delong and Travis Barker. All hatboxes are super lightweight and portable making them great for indoor use from room to room. This style works best for acoustic and talk radio music but feel free to put on your favorite early 2000s pop punk classics when no one is looking. The 9v replaceable battery last about 15 hours. We recommend using rechargeable 9v batteries from energizer or similar.
Features
Standard 1/8inch Stereo Audio
Bluetooth Wireless Audio Streaming

9v Replaceable Battery
Audio Inputs
Standard Line In with adaptors
Connect to any device including (ipod, iphone, laptop, tape deck, reel to reel, record player walkman, minidisc player, zune and any device you would normally connect your headphones) This case has a 1/4 inch stereo input that could also be used for a bedroom practice amp.
Bluetooth Apt-X 4.0 Audio Streaming:
Great for connecting the Bluetooth audio output of smartphone, iPad, tablet or computer. Bluetooth v4.0 with aptX + EDR receiver module that supports A2DP Receives streaming Bluetooth music up to 10 meters (33 ft.) High-end design with less than 0.6% distortion
POWER
Reviews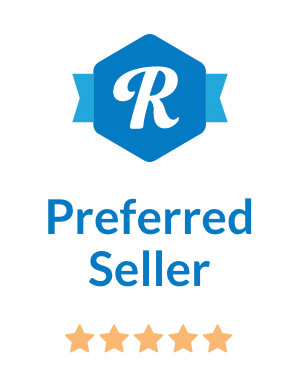 Very cool piece…one of a kind. Was shipped quickly and we'll packed.
— Aaron H