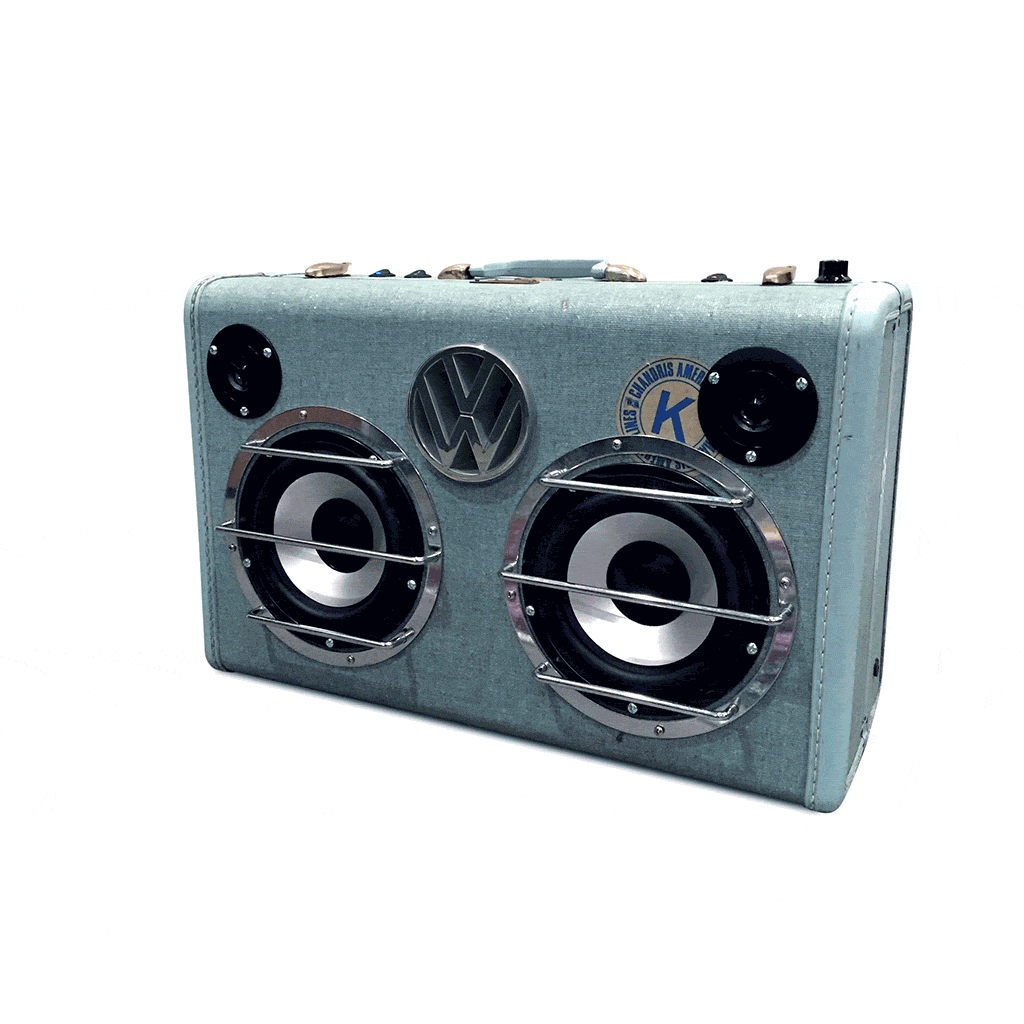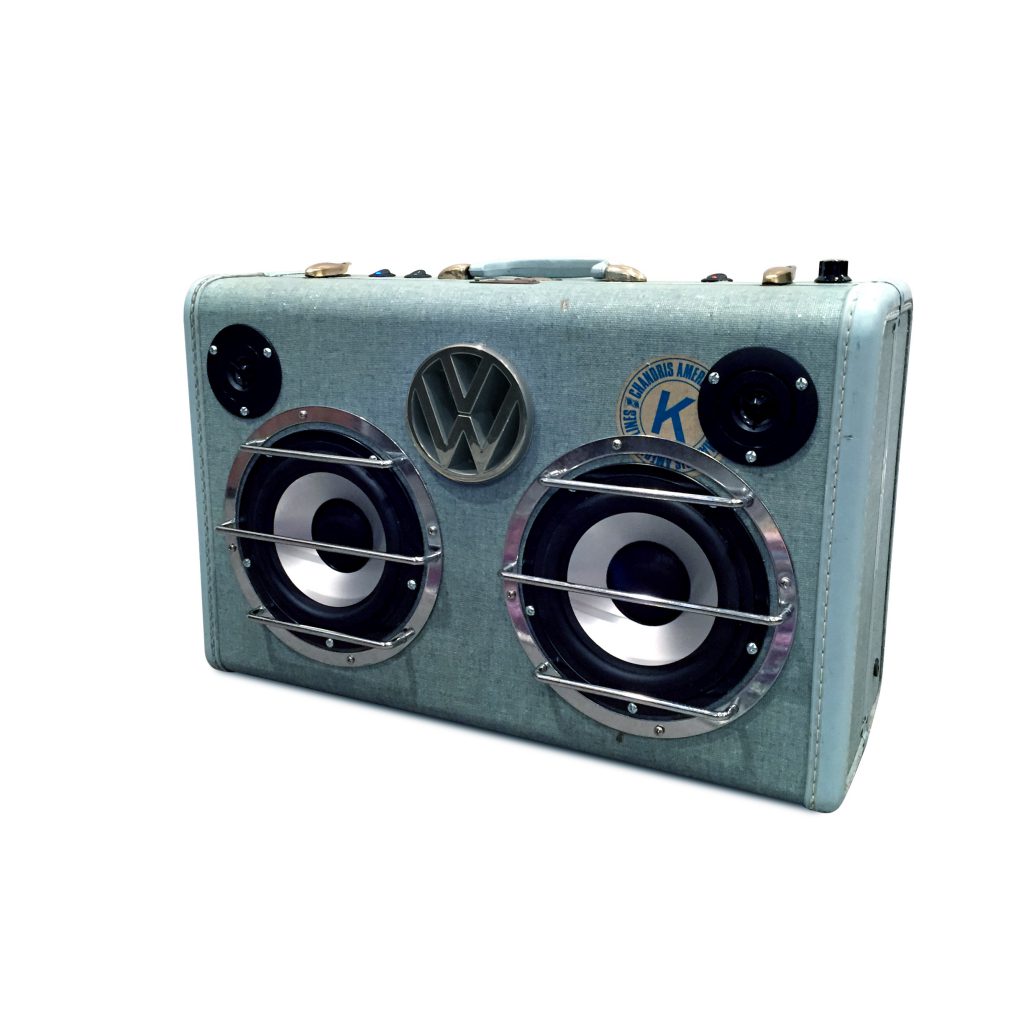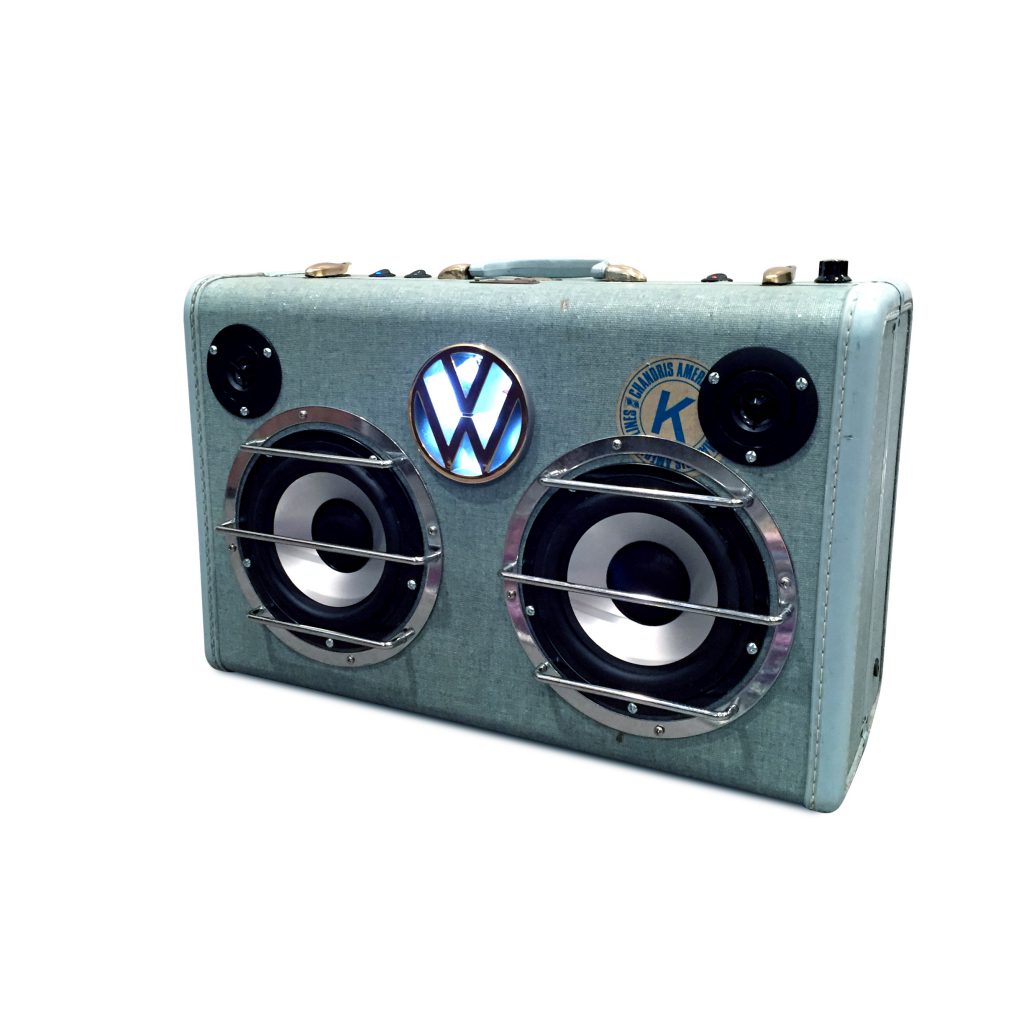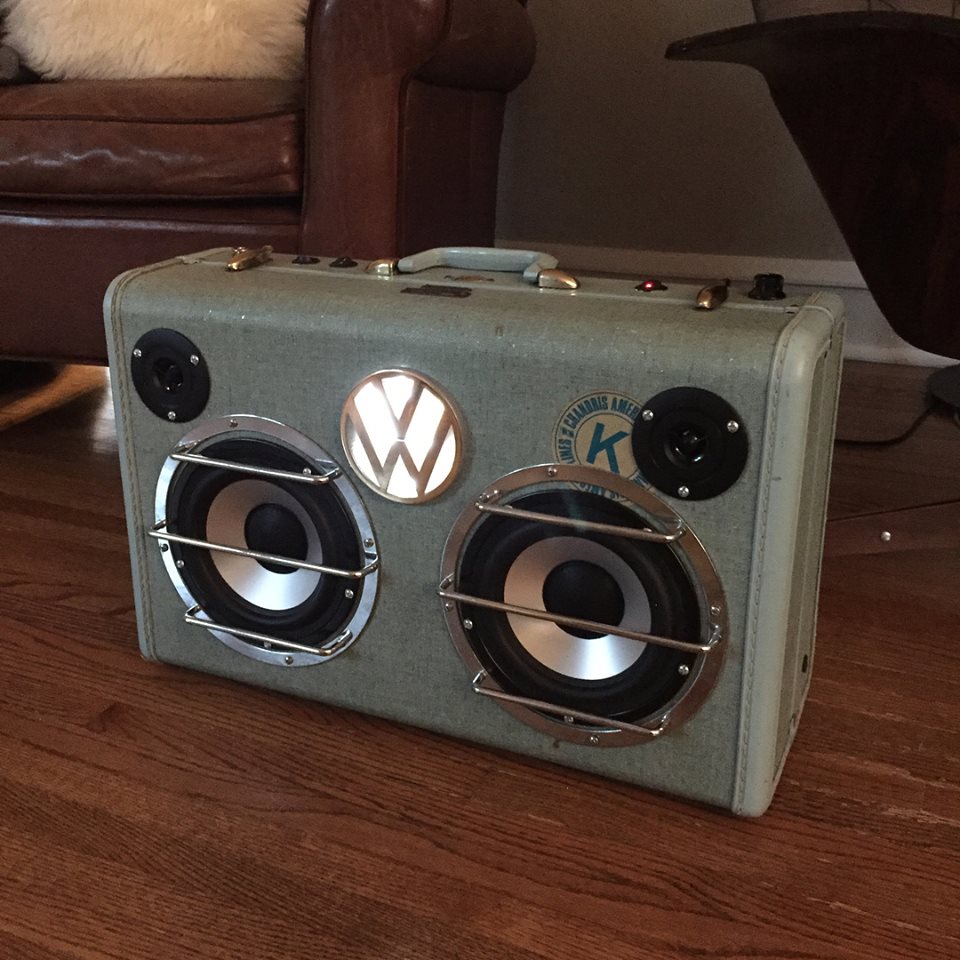 California Booth Bus
We built this case for our friends at California Booth Bus to match their Baby Blue VW Bus.
We wanted to match the aesthetics of the beautifully restored VW bus. The VW logo on the front is OEM and we made sure to include a diffused led backlight for night time partying. The chrome speaker grills and aluminum cone drivers tied this whole project together nicely.
2x 7inch aluminum cone drivers
2x 1.2inch dome tweeters
100 watts per channel
frequency response: 50hz to 20khz
Dimensions: 21in x 14in x 8in
Features
Standard 1/8inch Stereo Audio

15 Hour Rechargeable Battery
Audio Inputs
Standard Line In with adaptors
Connect to any device including (ipod, iphone, laptop, tape deck, reel to reel, record player walkman, minidisc player, zune and any device you would normally connect your headphones) This case has a 1/4 inch stereo input that could also be used for a bedroom practice amp.
POWER
15+ Hour Rechargeable Battery Built Inside
Take your music on the road and playback for 15 or more hours with he built in lithium ion battery. Our high quality lithium ion batteries are tested and approved air travel save and built to last for years to come.
Reviews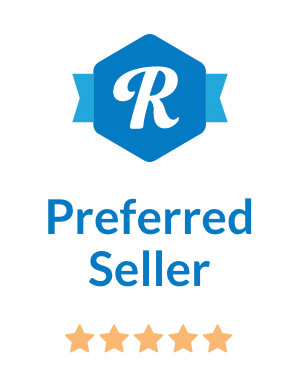 Awesome product! A touch of vintage with a touch of modern. Great sounds quality. Great seller. Pleasure to work with. We will definitely do business again!
— Douglas L