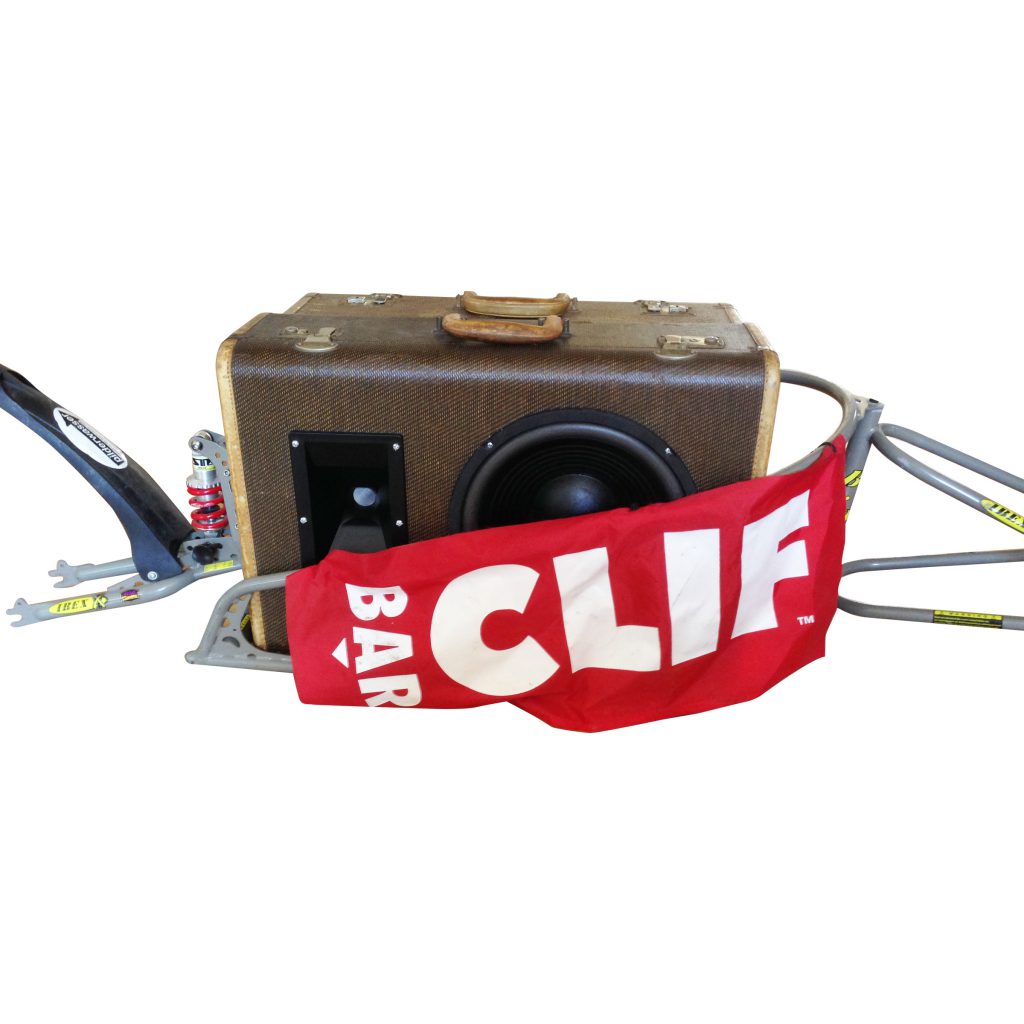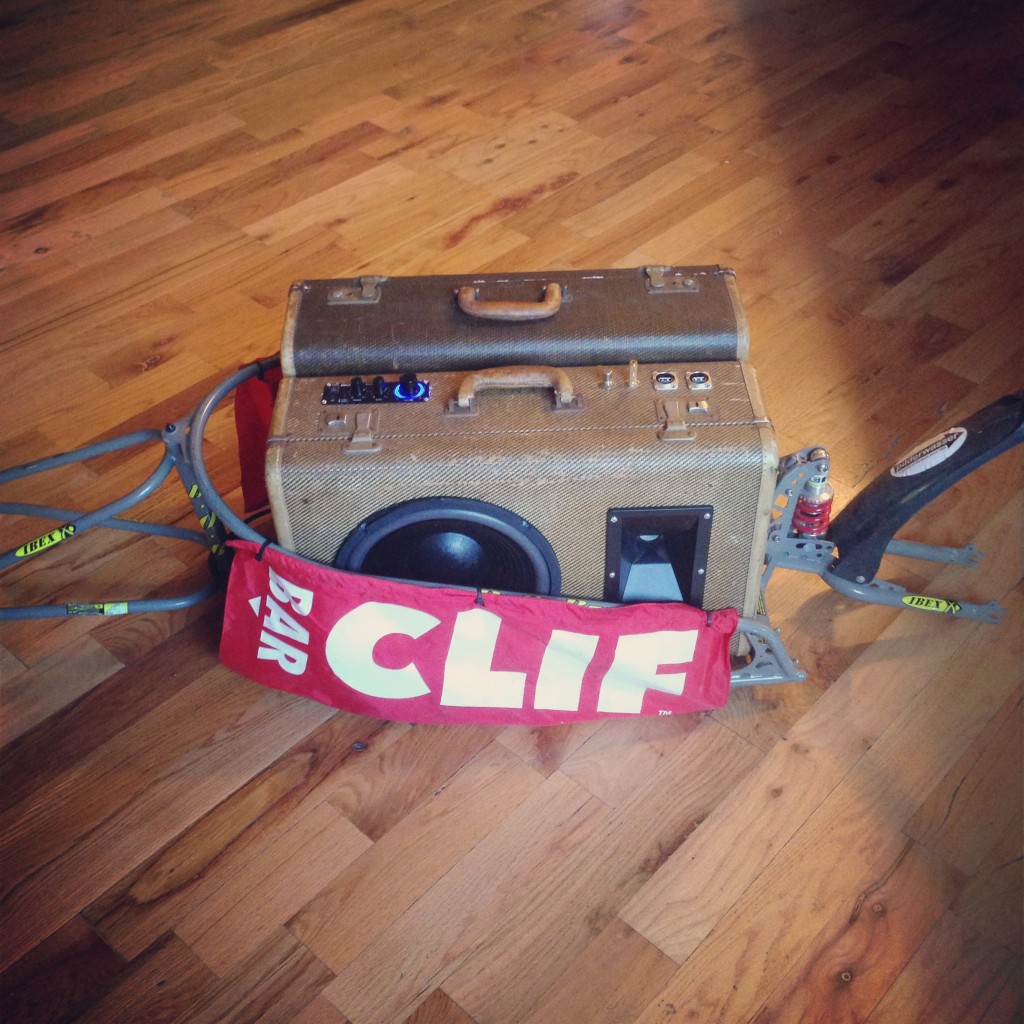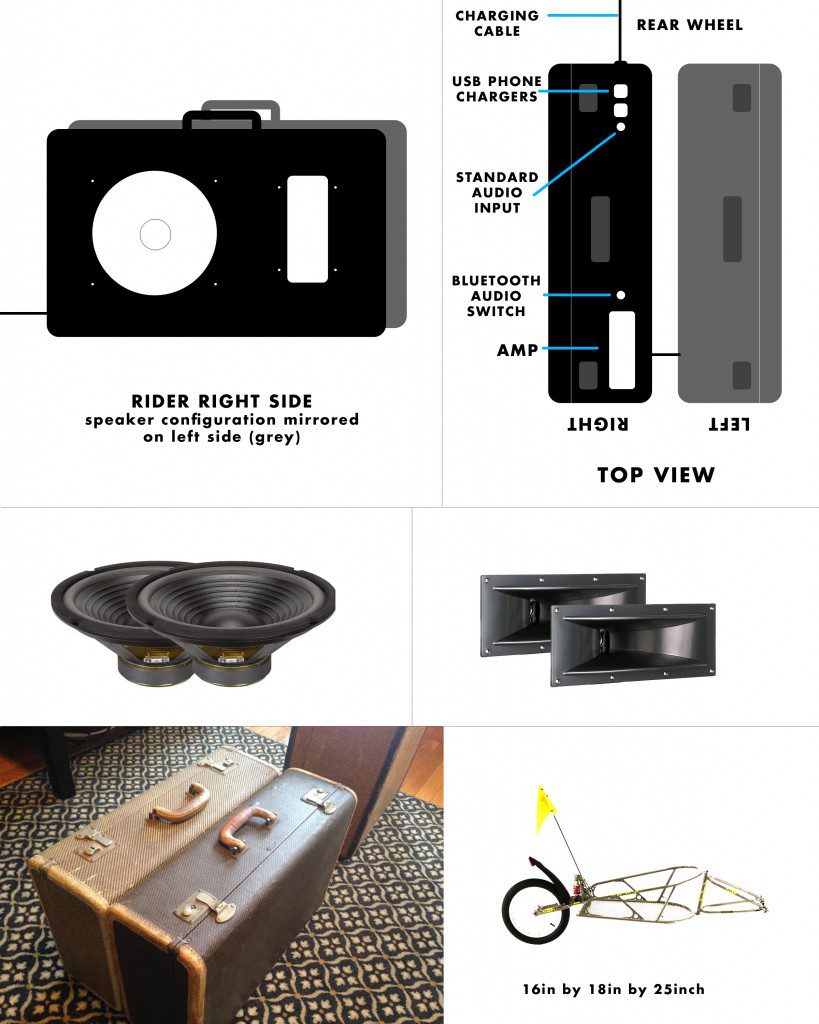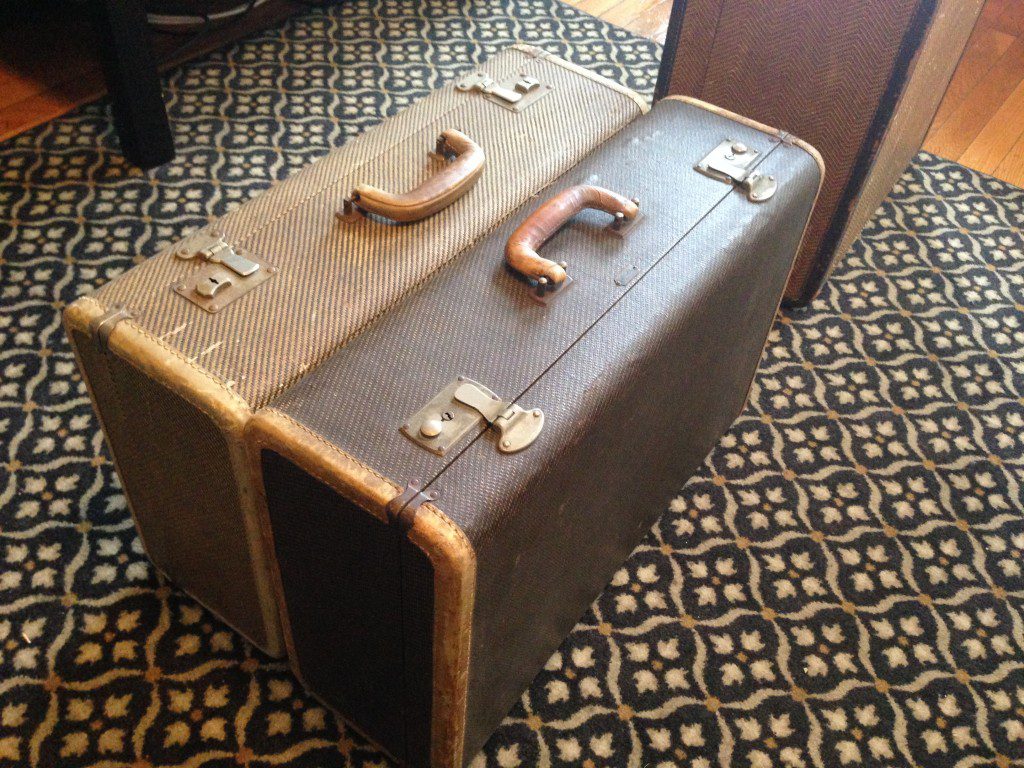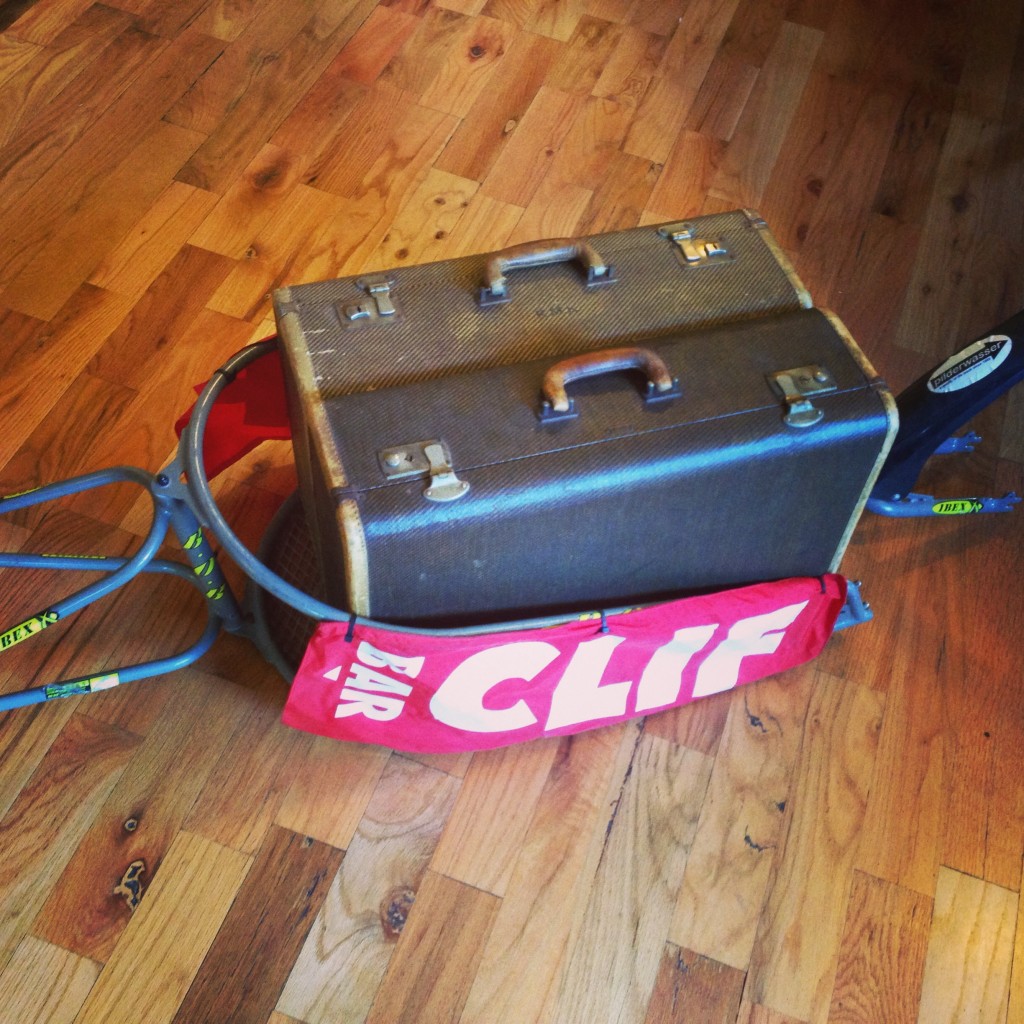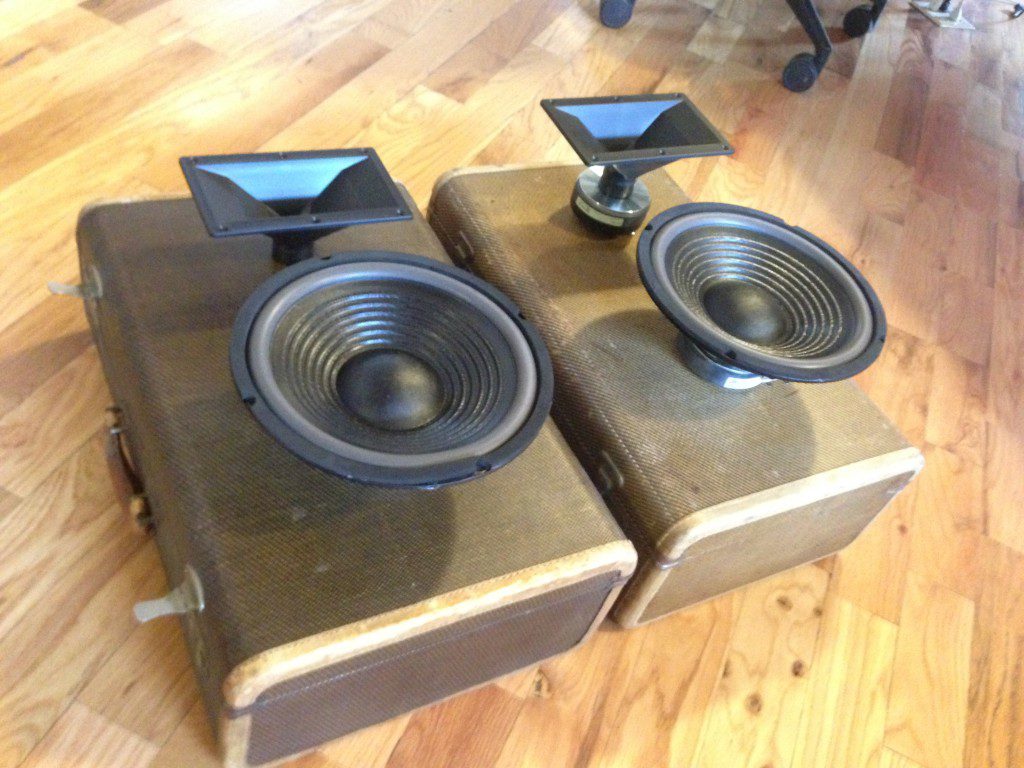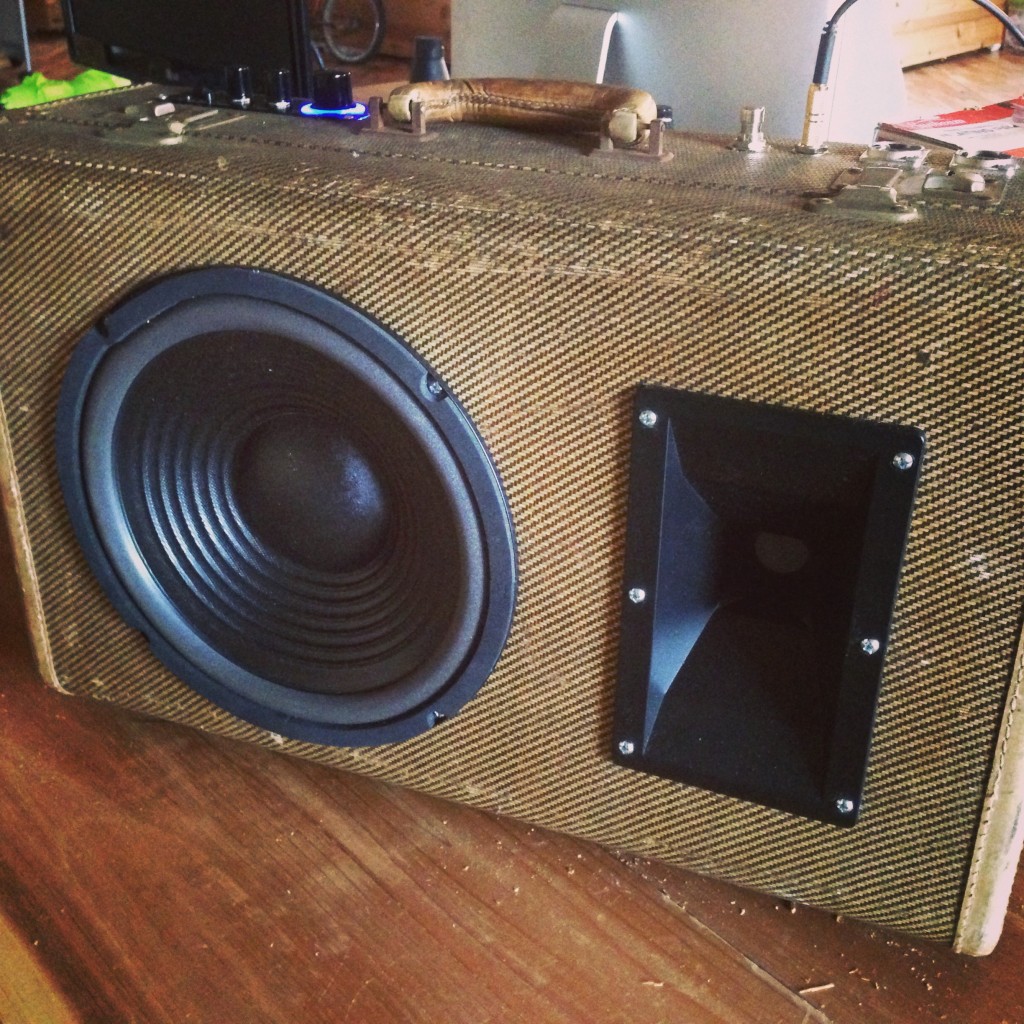 Clifbar Build
Bike towable DJ speaker solution for the Clifbar RAGBRAI bike team. Sometimes you just need to DJ from your handlebars.
The clifbar bike team came to us with a request to create an upcycled suitcase speaker system they could tow with their bikes while playing music for the other cyclists. We came up with a way to play music outdoors with horn loaded speakers and 10inch woofers that would stand out in a noisy outdoor environment. You could even DJ from your handlebars using spotify and bluetooth to the speakers behind you.
When the team came to the finish line, the speakers could be mounted on speaker stands and used as a PA system for some extra finish line motivation. We also included 2 USB phone charging ports to allow team members to charge their phones and tablets as they ride.
Dimensions: 21in x 14in x 8in
Features
Standard 1/8inch Stereo Audio
Bluetooth Wireless Audio Streaming
2x Device Charger
Audio Inputs
Standard Line In with adaptors
Connect to any device including (ipod, iphone, laptop, tape deck, reel to reel, record player walkman, minidisc player, zune and any device you would normally connect your headphones) This case has a 1/4 inch stereo input that could also be used for a bedroom practice amp.
Bluetooth Apt-X 4.0 Audio Streaming:
Great for connecting the Bluetooth audio output of smartphone, iPad, tablet or computer. Bluetooth v4.0 with aptX + EDR receiver module that supports A2DP Receives streaming Bluetooth music up to 10 meters (33 ft.) High-end design with less than 0.6% distortion
CHARGING PORTS
Multiple USB Phone Charging Port
Charge up multiple phone or tablet devices to keep the DJ and your crew partying all night long.
Reviews