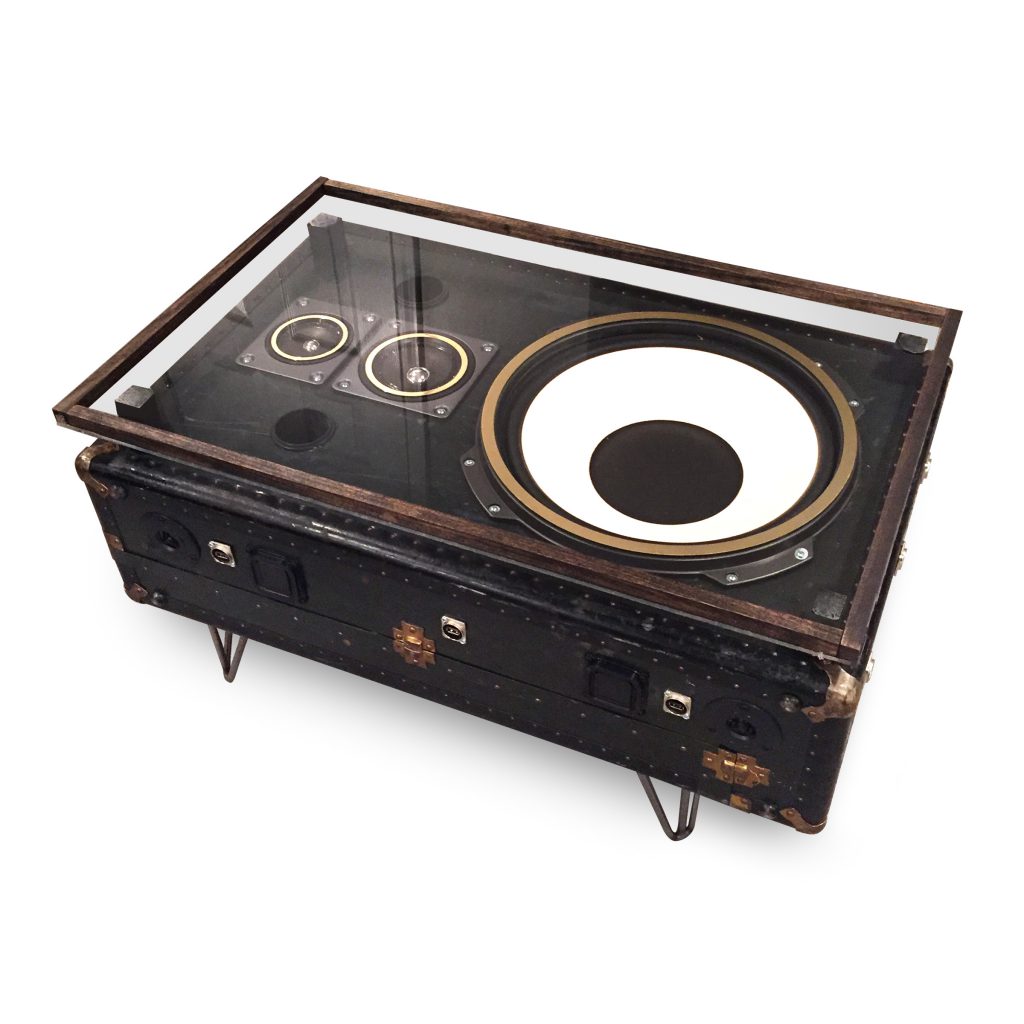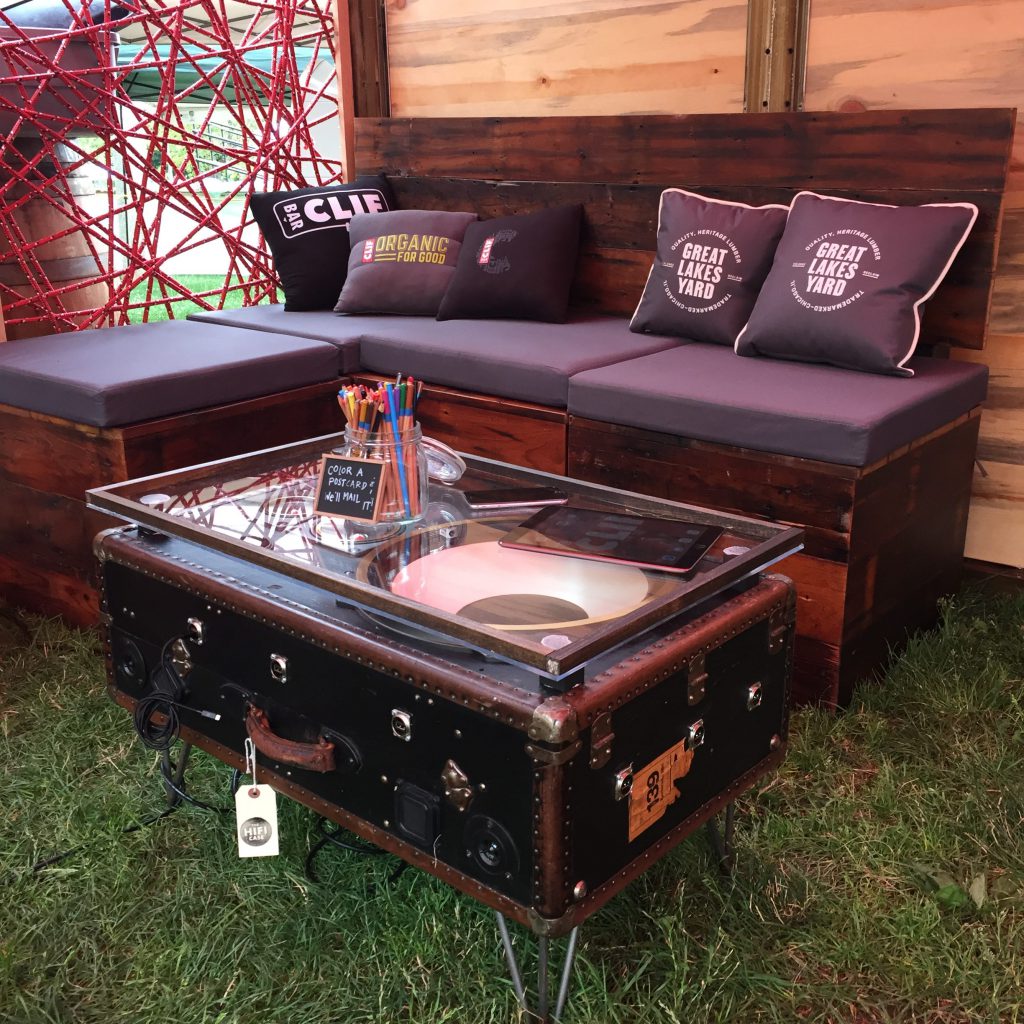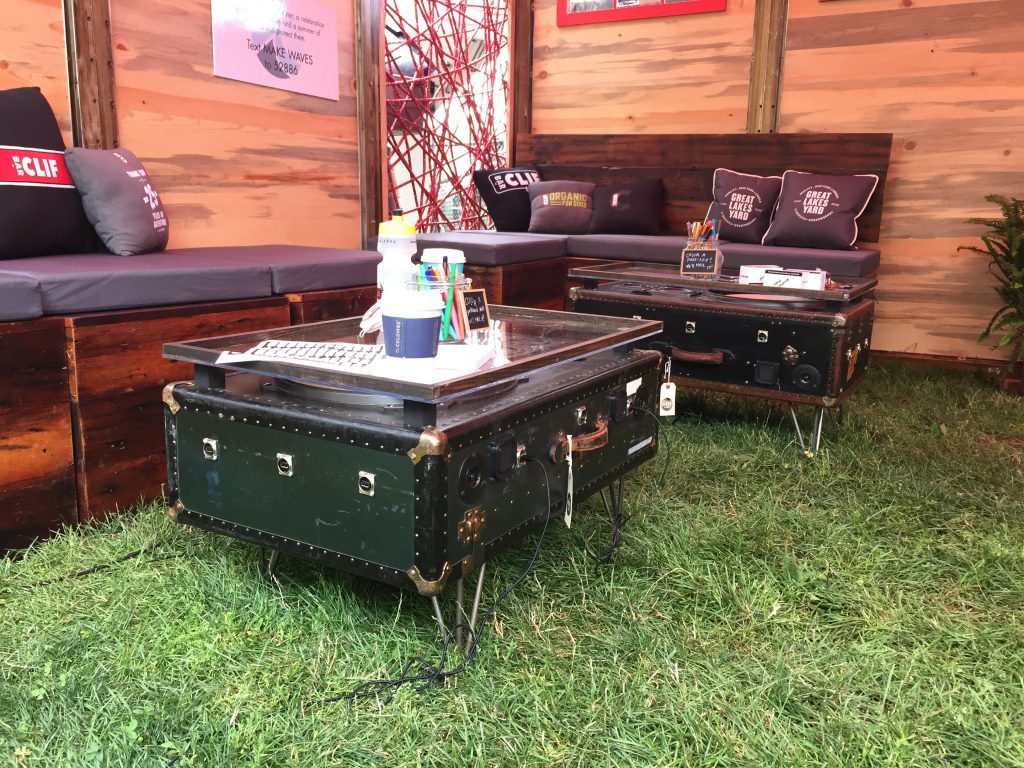 Custom Charging Table
Keep your devices charged up with our coffee table custom suitcase speaker. If interested, go to our custom order form and let us know! These we're made specifically for Clif Bar & Company to be used in their booth at Pitchfork Music Festival in Chicago,
Up to 12 charging ports and optional glass or plexiglass top. Probably the coolest coffee table on the market! Go to our custom order form or message us for info on how to get your own unique charging table. contact@thehificase.com
Dimensions: 32in x 20in x 17in
Features
Standard 1/8inch Stereo Audio
Bluetooth Wireless Audio Streaming

No Battery - AC Wall Plug Only
Audio Inputs
Standard Line In with adaptors
Connect to any device including (ipod, iphone, laptop, tape deck, reel to reel, record player walkman, minidisc player, zune and any device you would normally connect your headphones) This case has a 1/4 inch stereo input that could also be used for a bedroom practice amp.
Bluetooth Apt-X 4.0 Audio Streaming:
Great for connecting the Bluetooth audio output of smartphone, iPad, tablet or computer. Bluetooth v4.0 with aptX + EDR receiver module that supports A2DP Receives streaming Bluetooth music up to 10 meters (33 ft.) High-end design with less than 0.6% distortion
POWER
A.C. Wall Power
Got an outlet nearby and no need to use the internal battery.
Reviews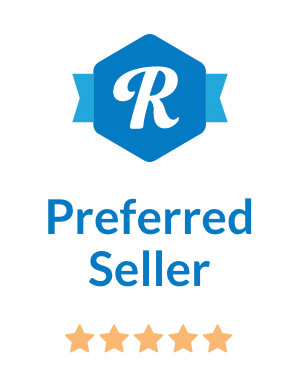 Awesome product! A touch of vintage with a touch of modern. Great sounds quality. Great seller. Pleasure to work with. We will definitely do business again!
— Douglas L