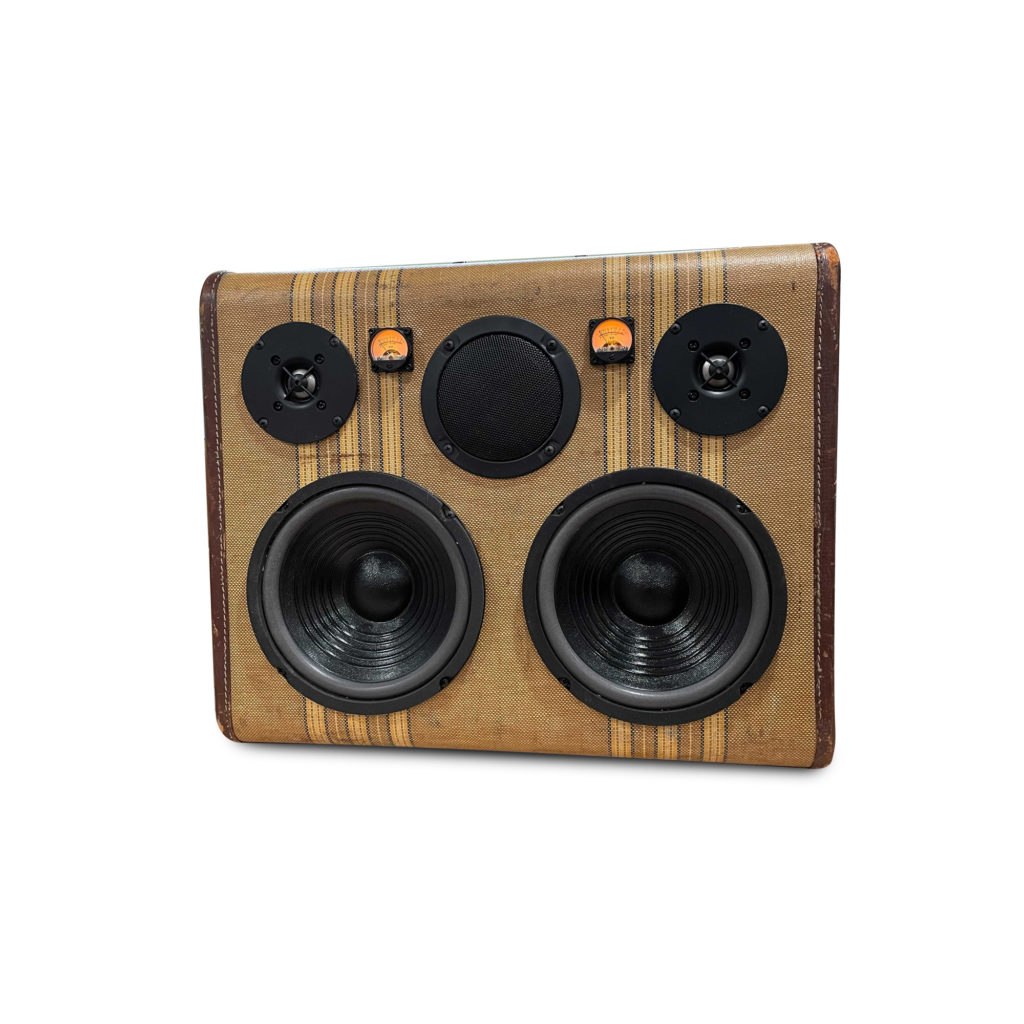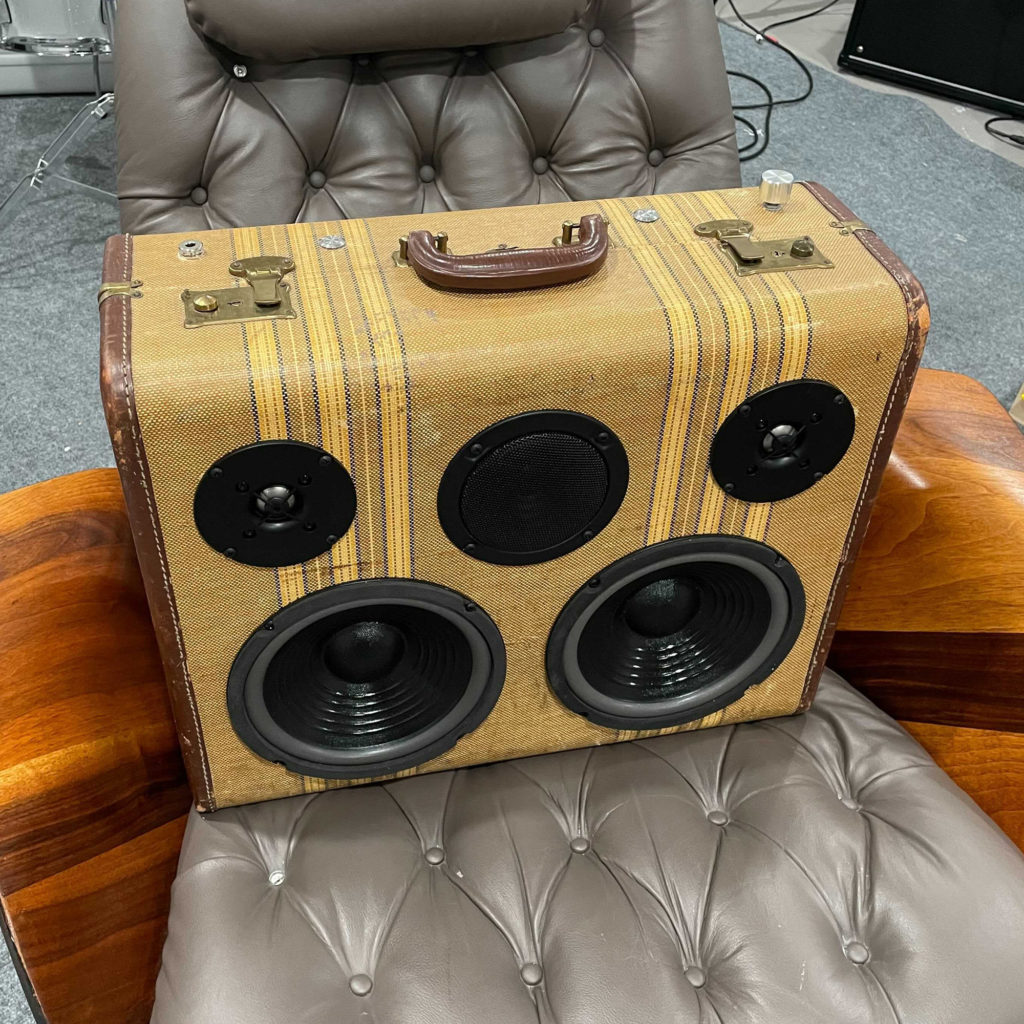 Custom Tweed
Custom build with high performance speaker configuration, 200watt amplifier and custom vu meters.
Features
Standard 1/8inch Stereo Audio

15 Hour Rechargeable Battery
Audio Inputs
Standard Line In with adaptors
Connect to any device including (ipod, iphone, laptop, tape deck, reel to reel, record player walkman, minidisc player, zune and any device you would normally connect your headphones) This case has a 1/4 inch stereo input that could also be used for a bedroom practice amp.
POWER
15+ Hour Rechargeable Battery Built Inside
Take your music on the road and playback for 15 or more hours with he built in lithium ion battery. Our high quality lithium ion batteries are tested and approved air travel save and built to last for years to come.
Reviews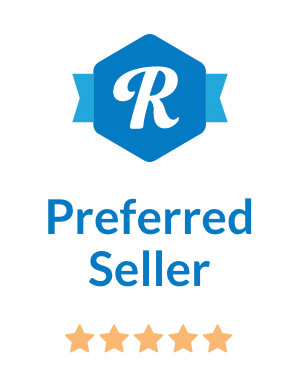 Very cool piece…one of a kind. Was shipped quickly and we'll packed.
— Aaron H