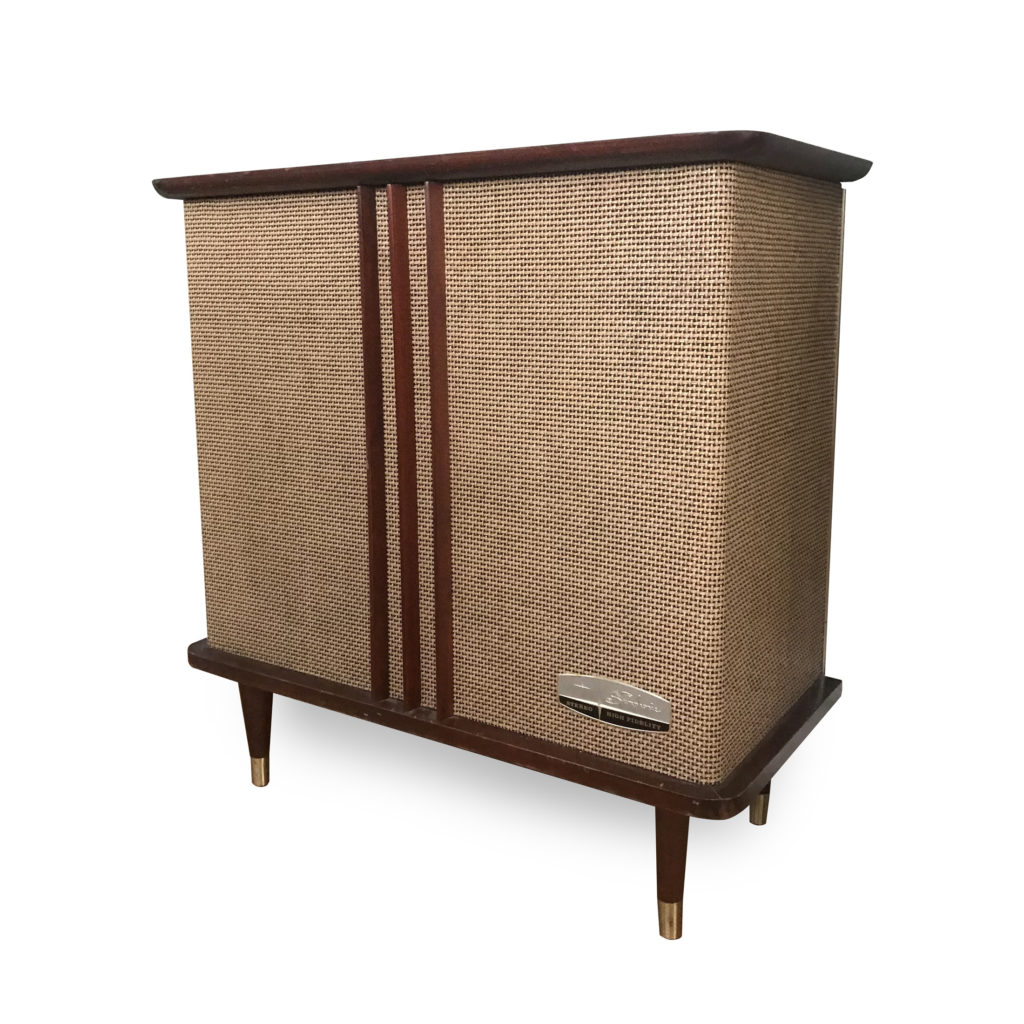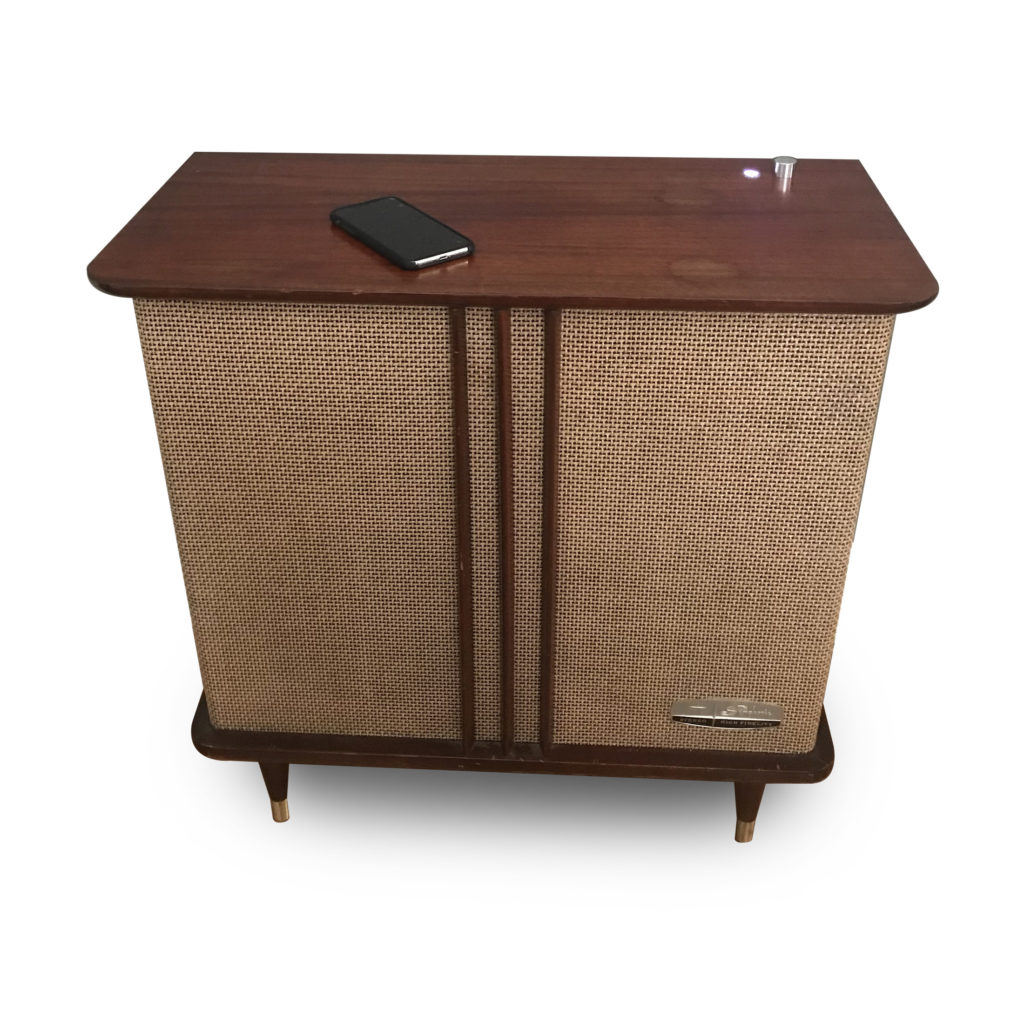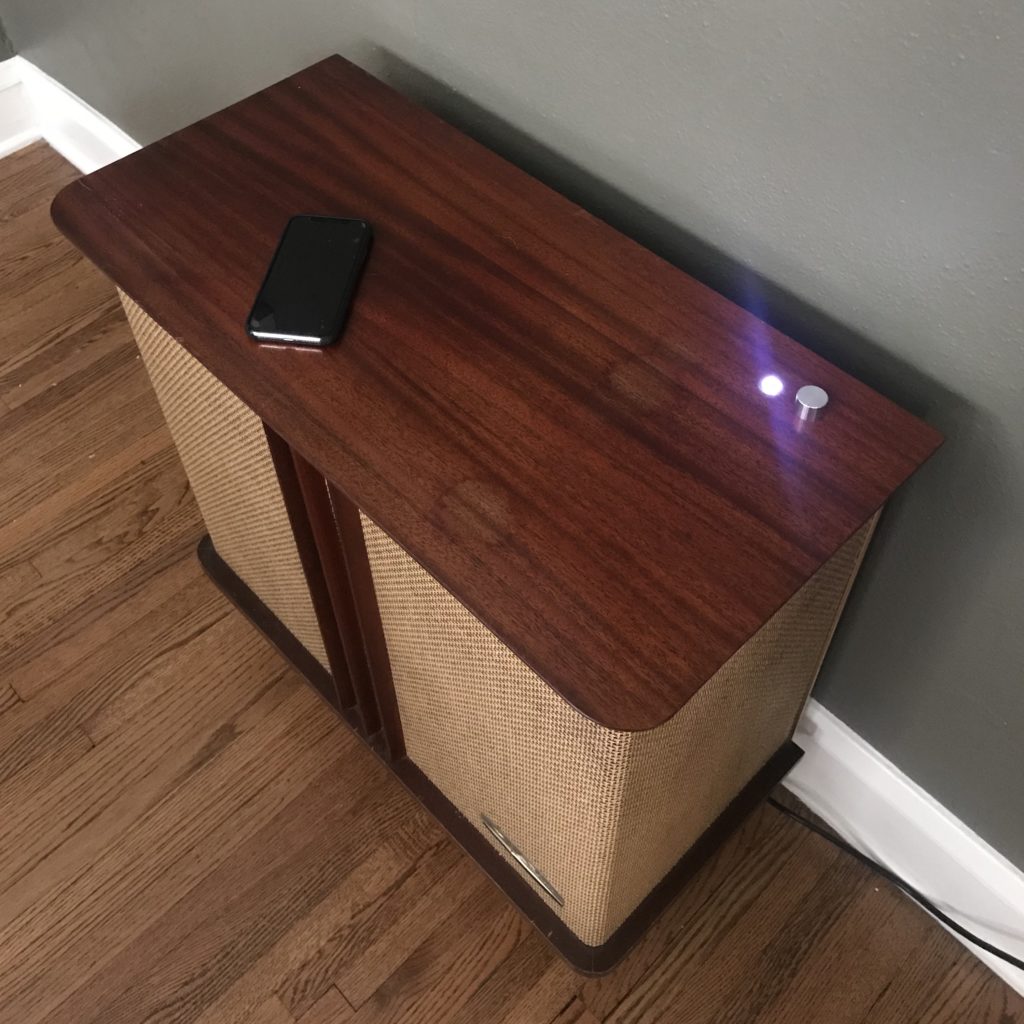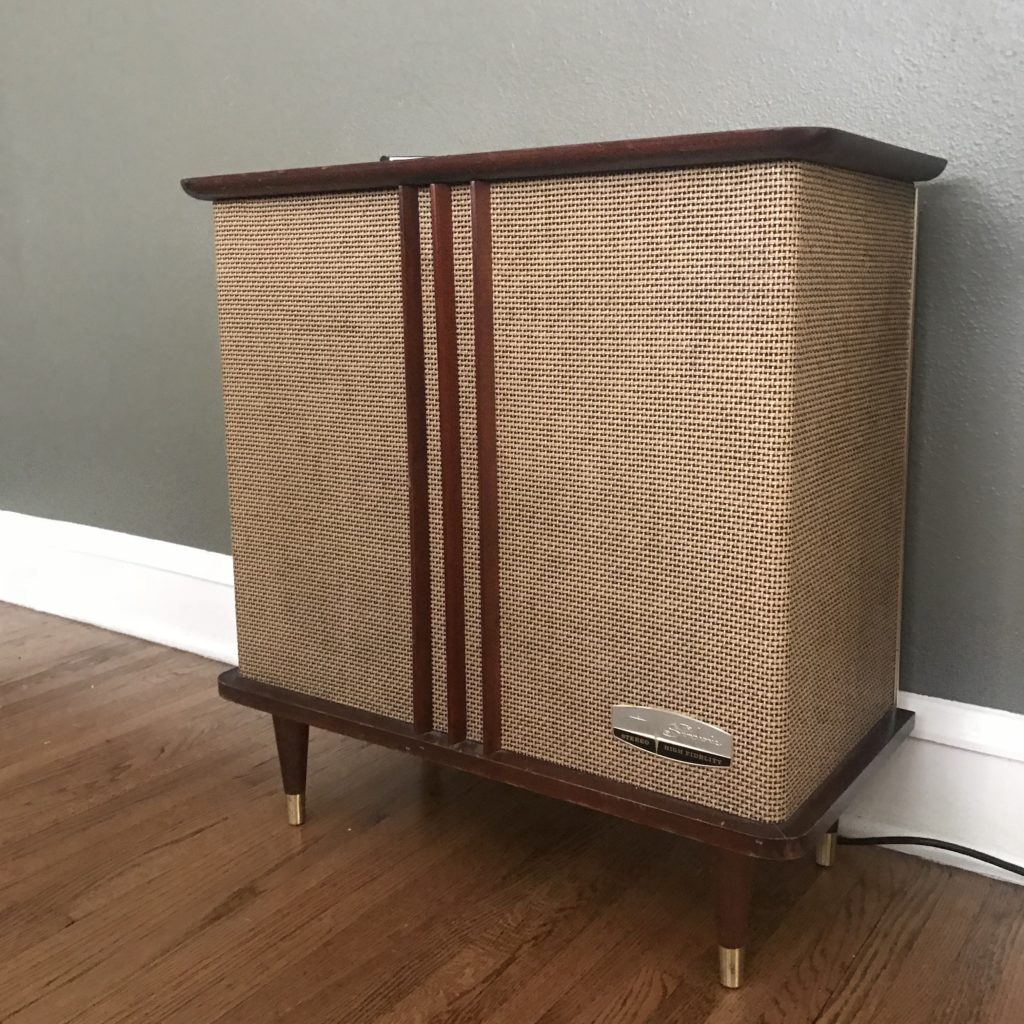 Symphonic Console
Vintage style with modern upgrades makes for a beautiful console for your dining room or apartment.
This originally was part of a set of stereo speakers. We replaced all the old worn speakers inside and added the modern conveniences of a bluetooth amp. The back of the cabinet also has additional usb power ports for charging your phone as well as a stereo input to connect your record player or ipod.
Frequency Response: 40hz to 20khz
2x Dome tweeters
2x 10 inch woofers
Dimensions: 28in High x 28in Wide x 14in Deep
Features
Standard 1/8inch Stereo Audio
Bluetooth Wireless Audio Streaming

No Battery - AC Wall Plug Only
Audio Inputs
Standard Line In with adaptors
Connect to any device including (ipod, iphone, laptop, tape deck, reel to reel, record player walkman, minidisc player, zune and any device you would normally connect your headphones) This case has a 1/4 inch stereo input that could also be used for a bedroom practice amp.
Bluetooth Apt-X 4.0 Audio Streaming:
Great for connecting the Bluetooth audio output of smartphone, iPad, tablet or computer. Bluetooth v4.0 with aptX + EDR receiver module that supports A2DP Receives streaming Bluetooth music up to 10 meters (33 ft.) High-end design with less than 0.6% distortion
POWER
A.C. Wall Power
Got an outlet nearby and no need to use the internal battery.
Reviews