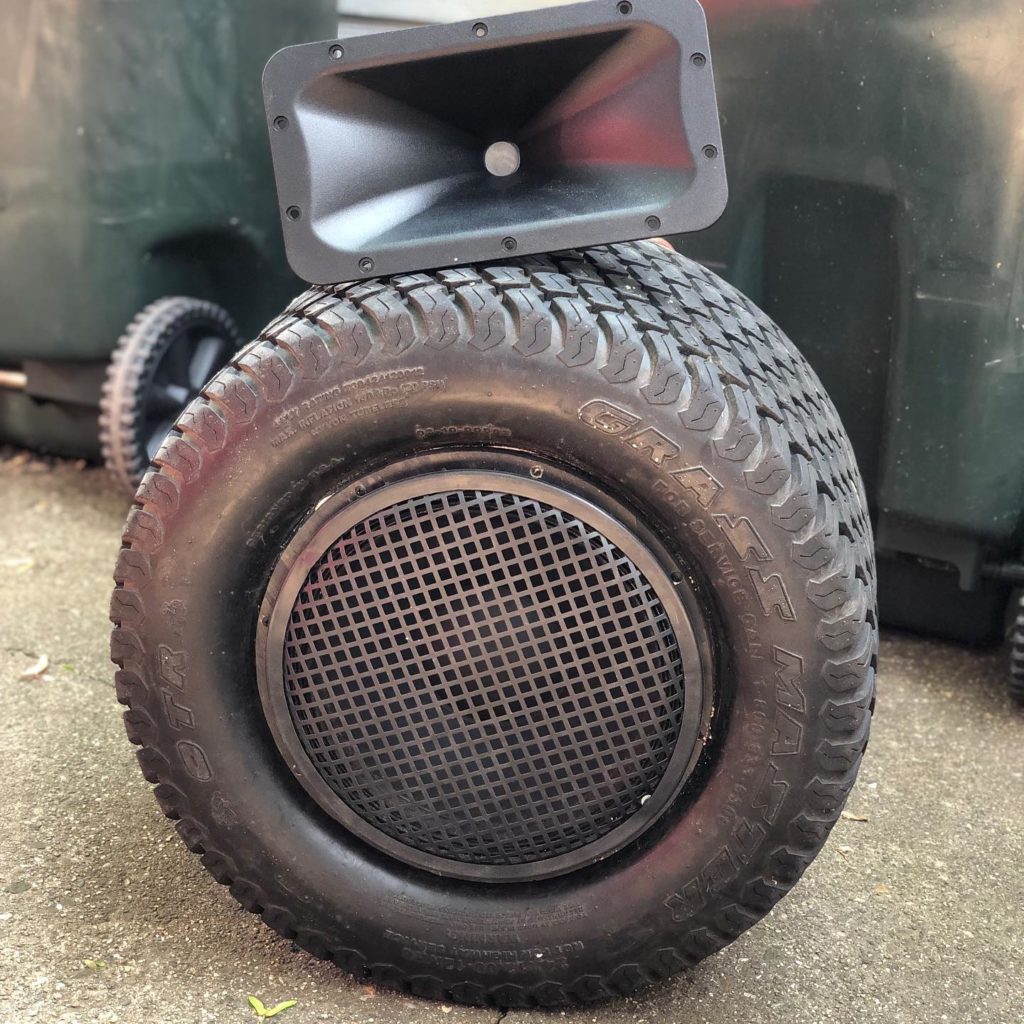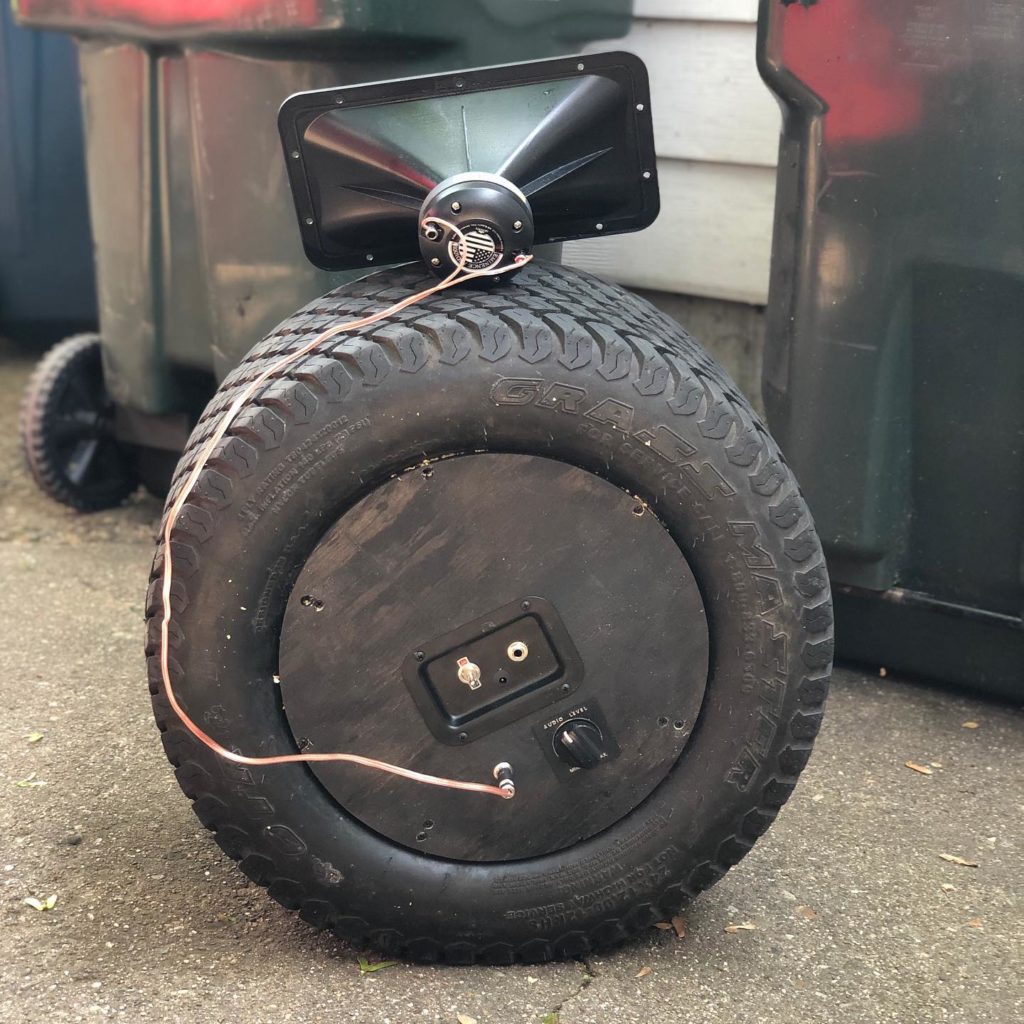 Tire Busker Box
A custom busker amp built for a Chicago street performer looking for something a little different. It features a 300watt amplifier and eminence 12 woofer and horn. It's a truly portable PA speaker complete with a 29 volt lithium ion rechargeable battery.
Inspired by this design?
Click the link below to get a quote on a custom made case inspired by this design!
Get one Custom Made
Features
1/4inch Guitar Mono

15 Hour Rechargeable Battery
Audio Inputs
Guitar/Instrument Input
Connect any 1/4inch line level instrument to your HiFI Case and use it just like an intrument amplifier. Great for synths and keyboards or even from a portable mixer/dj setup.
POWER
15+ Hour Rechargeable Battery Built Inside
Take your music on the road and playback for 15 or more hours with he built in lithium ion battery. Our high quality lithium ion batteries are tested and approved air travel save and built to last for years to come.
Reviews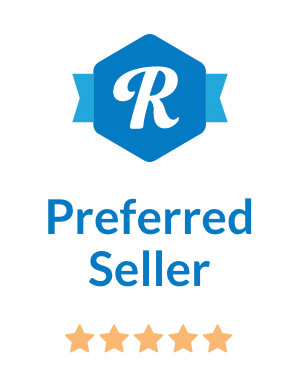 Awesome product! A touch of vintage with a touch of modern. Great sounds quality. Great seller. Pleasure to work with. We will definitely do business again!
— Douglas L